Each of our client's home and needs are unique, so we invite you to read these Chicago area client stories and hope that you will recognize challenges and solutions that may apply to you or your loved ones in your life. Please note that some of the elderly or disabled clients described here are actually a compilation of several, but their home renovation or modification stories are told here to better help you visualize the ways that Elderspaces makes Illinois homes safer and more comfortable.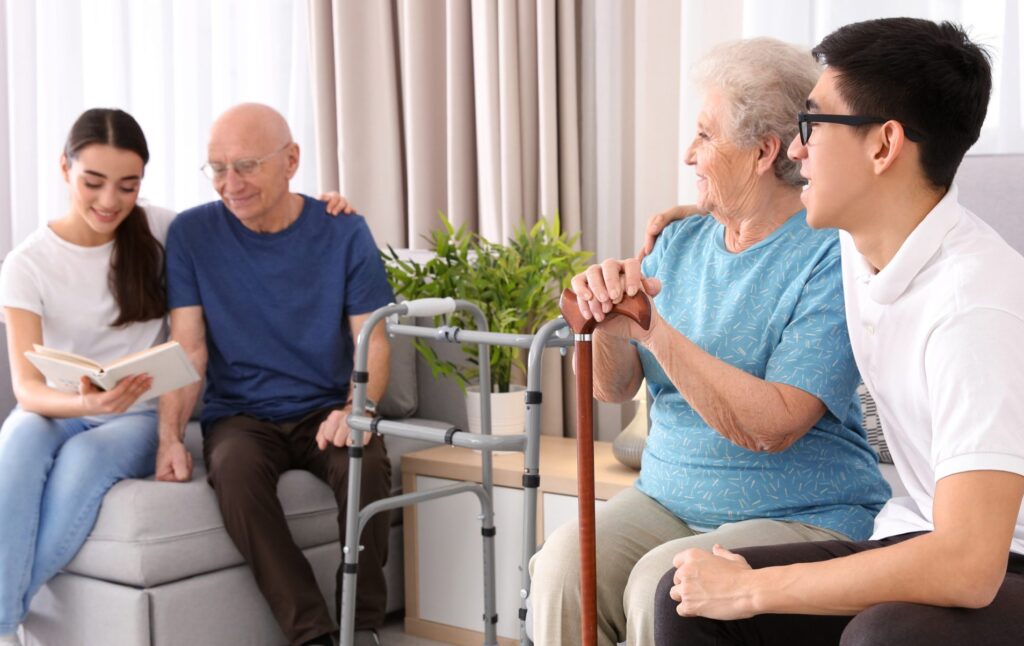 Is it time to move?
A 92 year old woman fell in her backyard on her return from the grocery store. This fall resulted in a fractured left hip which sent her to the hospital...

Though she was making good progress with her recovery, this fall unleashed a torrent of emotions and reactions.
"I don't want to go back home and be by myself. I've lived in this house for 60 years, since my daughter started kindergarten."
While listening to our client, we are also looking at her home environment and asking these questions:
Is she now able to get to her bedroom?
Is her bathroom safe for her to use?
Is she able to get on and off the toilet or in and out of the bathtub?
What equipment does she have to keep her safe?
Our client is not the only one who needed to answer these questions. Her family was able to be involved to determine her short and long term goals. Through our in-home assessment we determined if she can stay in her home in the next 6 months and beyond.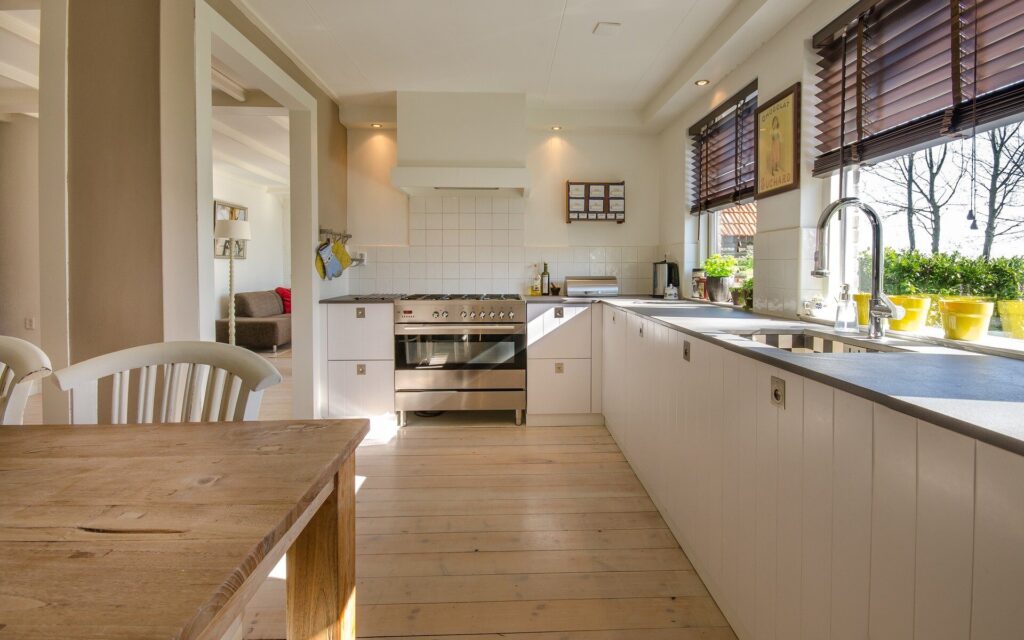 Kitchen Safety
An older gentleman was struggling with the early stages of Alzheimer's. Safety was the family's number one concern, particularly in the kitchen...


Because the client had previously forgotten to turn off the kitchen faucet after washing up, we installed a faucet with a motion detector feature. We also designed a way to restrict access to the stovetop knobs to avoid injury, since the client had a meal delivery plan.
Because our client was developing arthritis in his hands, all of the door knobs in his apartment were changed out to easy -to-operate lever handles for easier access between rooms in his apartment. We also introduced him to simple devices which made it easier for him to wear button up shirts and lace up shoes so he could retain his independence.
In the bathroom, we put safety arms on the toilet to provide the leverage he needed to stand up. We installed one set of grab bars in his shower and another grab bar on the bathroom walls to help with balance issues. We improved lighting for night time trips to the bathroom to decrease confusion and improve safety.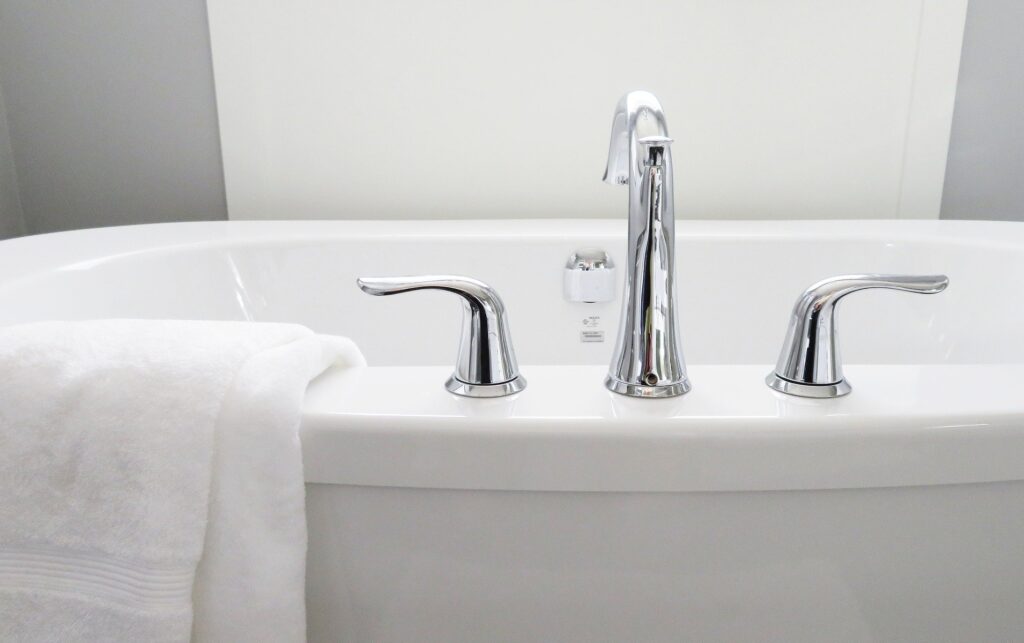 Bathroom Safety
Our client was a woman suffering from severe rheumatoid arthritis. Although she lived in a somewhat wheelchair friendly high-rise, her bathroom was unusable....
Her bathroom was the biggest barrier to her independence and after much discussion, we decided that an entire gut remodel was required. The doorway was too small to enter in a wheelchair, the lighting was terrible, there was no storage, the exhaust wasn't working, and the existing tub/shower combo was not safe.
With our modifications, the entire room became a wet room with all the walls tiled up to the ceiling and a drain located in the center of the shower area. The doorway was enlarged to accommodate her wheelchair and a folding seat was installed in the shower. Grab bars were installed, a handheld showerhead, an easy open medicine cabinet, a touch-activated faucet, a touch-free toilet, nonslip floor tiles, a wheelchair accessible sink and a single light switch, which controlled all of the room's light fixtures.
The client regained much of her personal independence with this bathroom remodel and increased the value of her condo with this bright, attractive bathroom.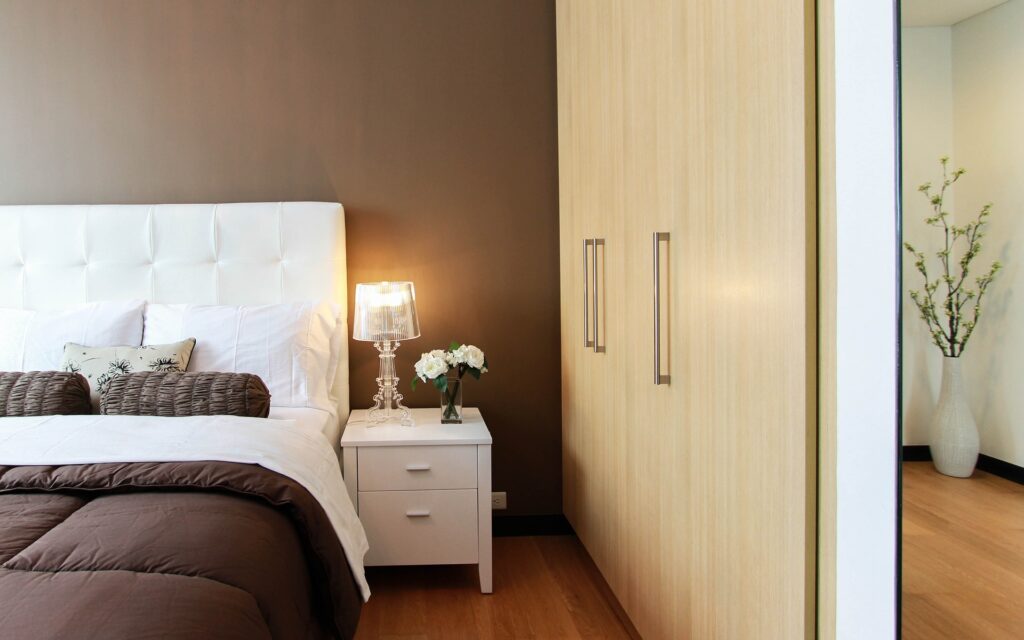 Bedroom Safety
This client was having difficulty with safety issues in her bedroom. She had a gorgeous, high bed with a luxurious soft pillow top...

Unfortunately this combination made the bed too high for her to get safely in and out of. While the logical solution would have been for the client to get a new, lower bed or a mattress without the soft top, the client loved her bed. She was content using a small stool to climb in and out of bed, but she admitted that she often didn't feel as steady as she would like, especially in the middle of the night. 
Our solution was to install a sturdy, ceiling-to-floor vertical grab bar adjacent to the bed. She kept the bed that she wanted but had a much safer, permanently affixed aid to help her get safely in and out of bed. We also installed a variety of easy-touch lighting options at various places in the room and eliminated throw rugs that created a slipping hazard. The client was extremely happy to be able to continue to keep her bedroom much as it had been, minus several potentially dangerous hazards in the room.
In our client's living room, we also discovered that some of her furniture was very difficult for her to get up from in a safe manner. We showed her techniques that would help and ways that her couch could be modified unobtrusively. We suggested furniture that she should avoid and leave for her guests. Because she was also eager to purchase some new seating, we gave her specific pointers for design considerations to look for when she began shopping.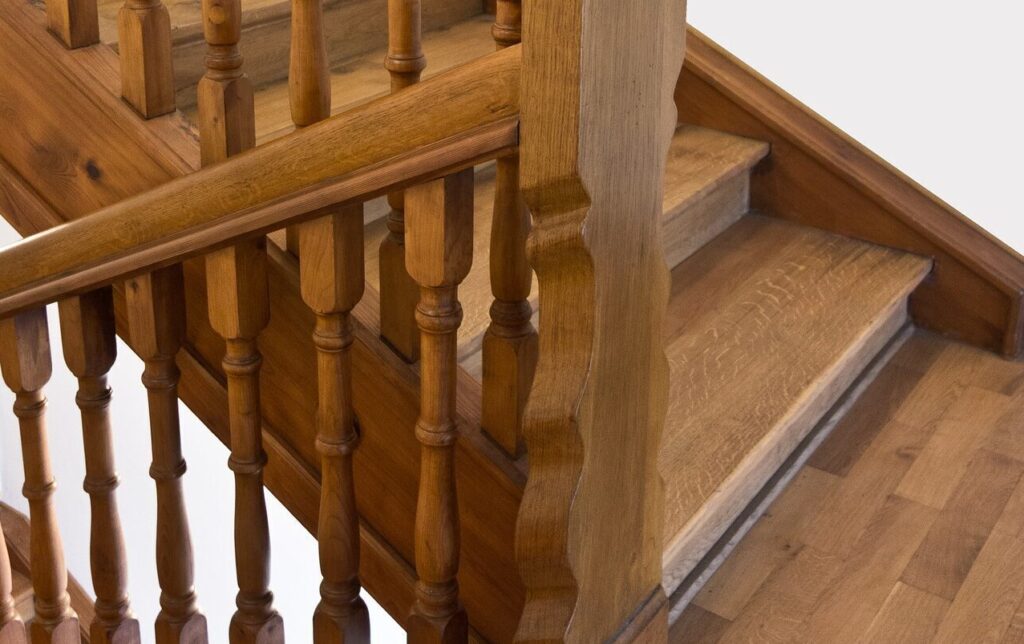 Fall Prevention
Deteriorating sight issues were jeopardizing this client's safety and resulted in an increase in falls, particularly on the stairs in his home...
Replacing, repositioning, and extending the stair railings inside and outside his home made it dramatically easier for him to get himself up and down the stairs without assistance. 
We modified the existing high thresholds between rooms which were also creating tripping hazards. Because this gentleman often woke up in the middle of the night and went downstairs to his kitchen or television room, enhanced stair lighting, including pre-programmables, ensured that he could see where he was going without any fumbling for light switches.
His children lived far away and continued to worry about their father's personal safety. Their wish was that he move into an assisted living facility, but he was adamant that he would not. With his consent, we came up with a series of technology-based devices that not only could summon emergency help easily, but also remind him to take his medications at the right time, check on the status of his pacemaker and confirm that he had gotten up out of bed and eaten breakfast each morning. The overall anxiety of all members of the family was reduced with these solutions.
We are here to answer your questions and advocate for your needs.